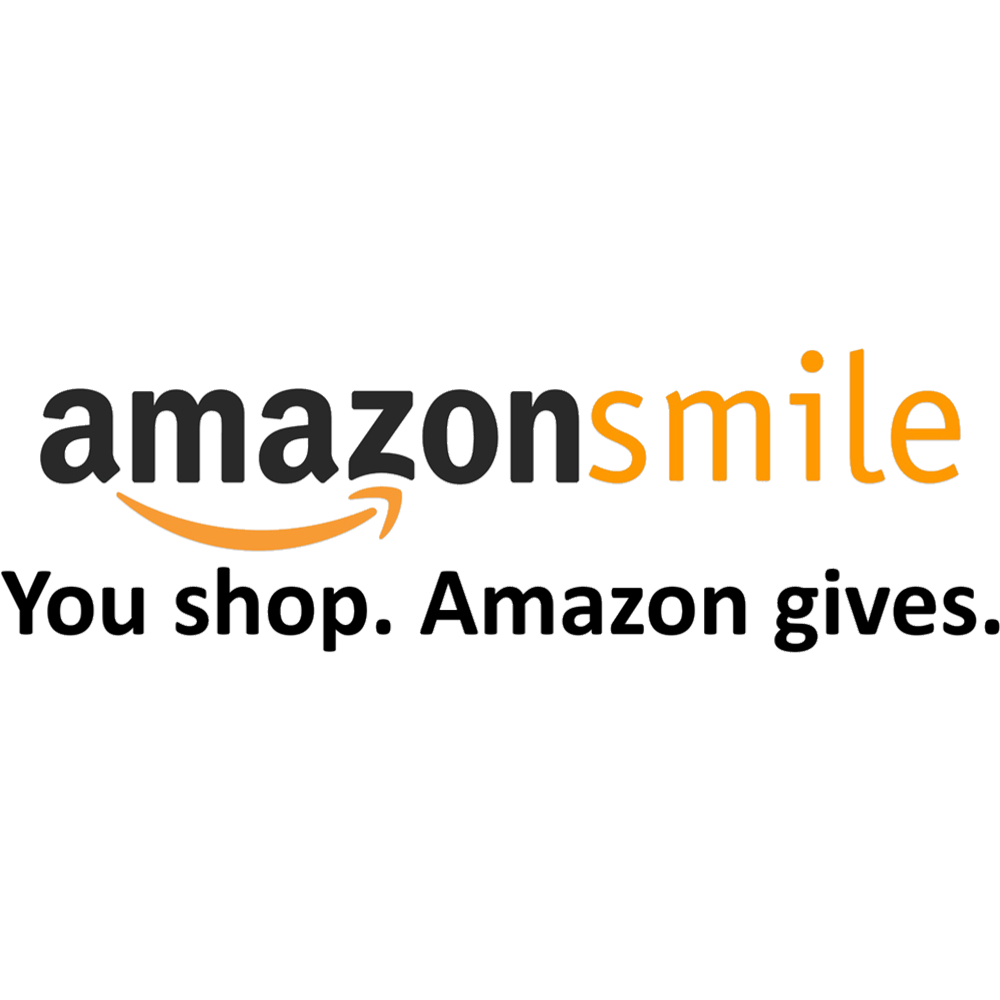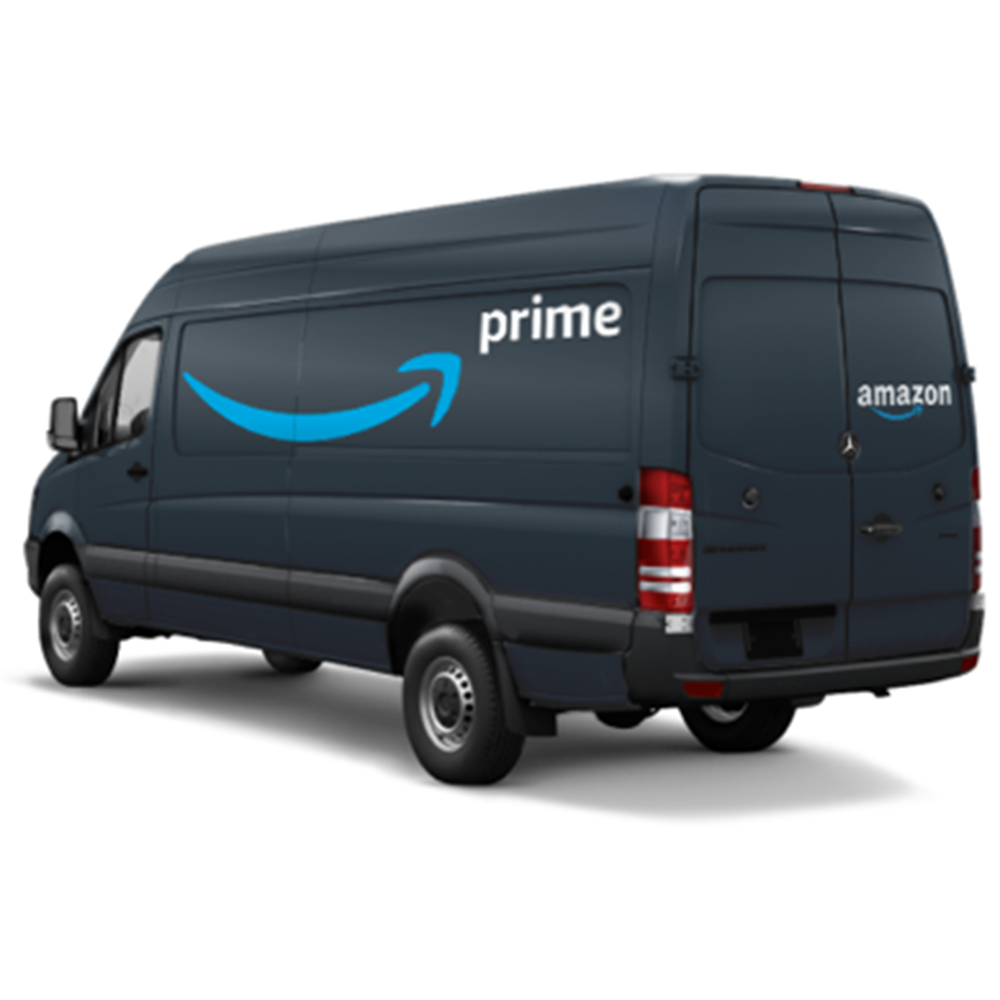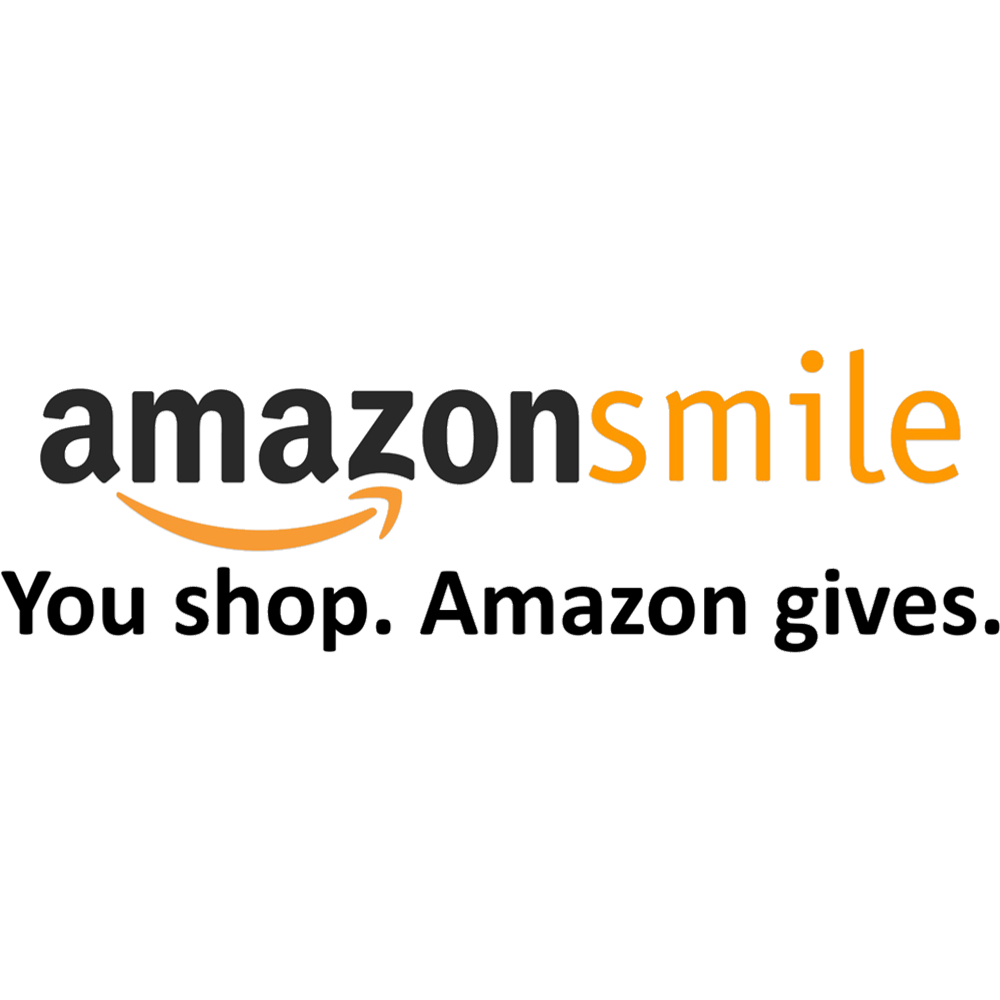 Everyone is doing much more online ordering of basic supplies now. Wouldn't it be amazing if you could order what you need and then give back to people that need hope at the same time?
AmazonSmile is a website operated by Amazon with the same products, prices, and shopping features as Amazon.com. The difference is that when you shop on AmazonSmile, the AmazonSmile Foundation will donate 0.5% of the purchase price of eligible products to The Bucket Ministry if you set it up that way.
Just imagine how much hope could be given if all of our friends, and the friends of our friends, and all the friends of our friends – friends would complete this simple task!
Please consider setting this up and directing your Amazon purchases to The Bucket Ministry through the Smile website.
Step 2: After signing in, you will be directed to the below page. Scroll towards the bottom and click "Get Started".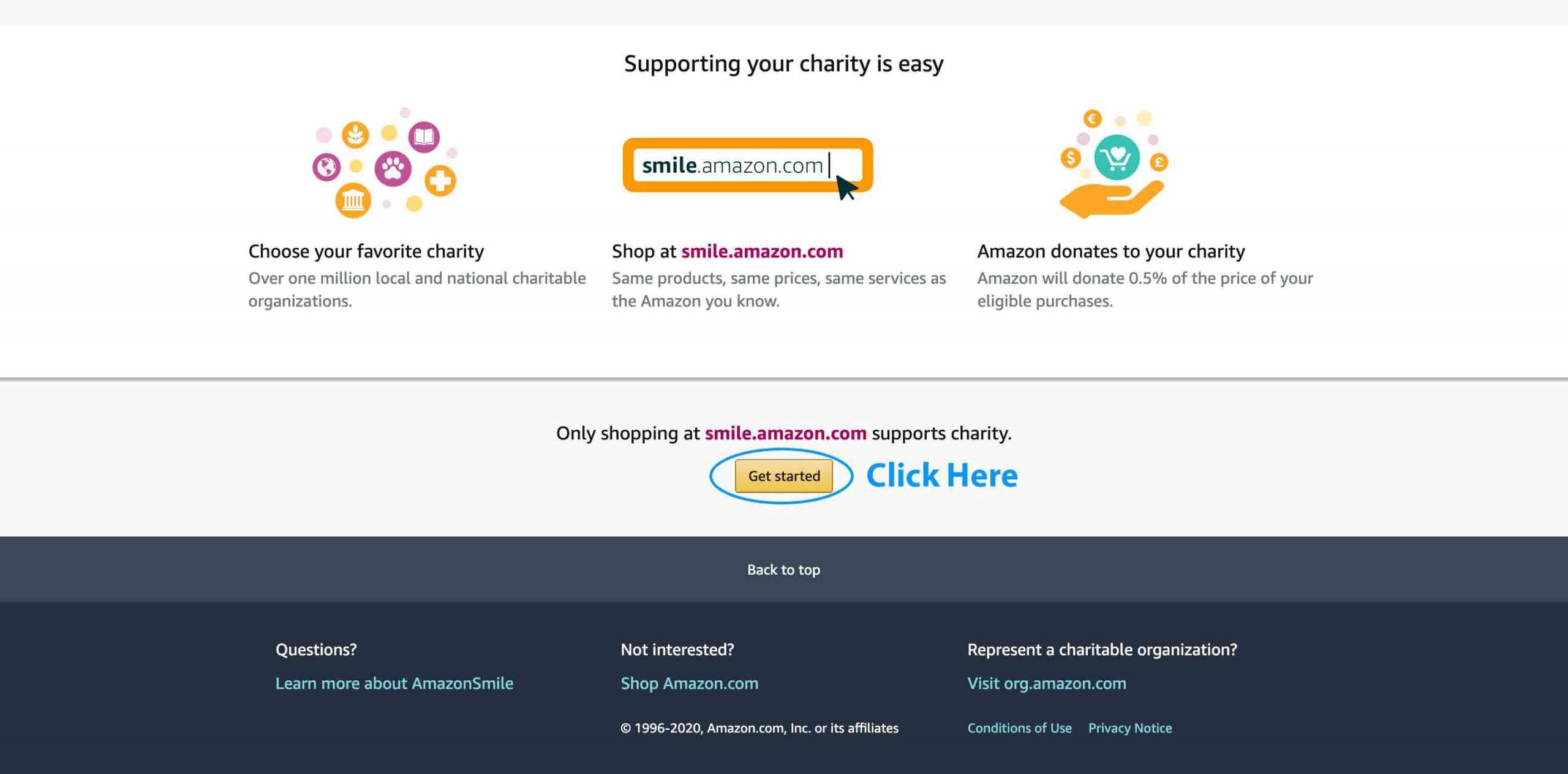 Step 3: Under the heading "Or pick your own charitable organization" enter "Bucket Ministry" then click "Search"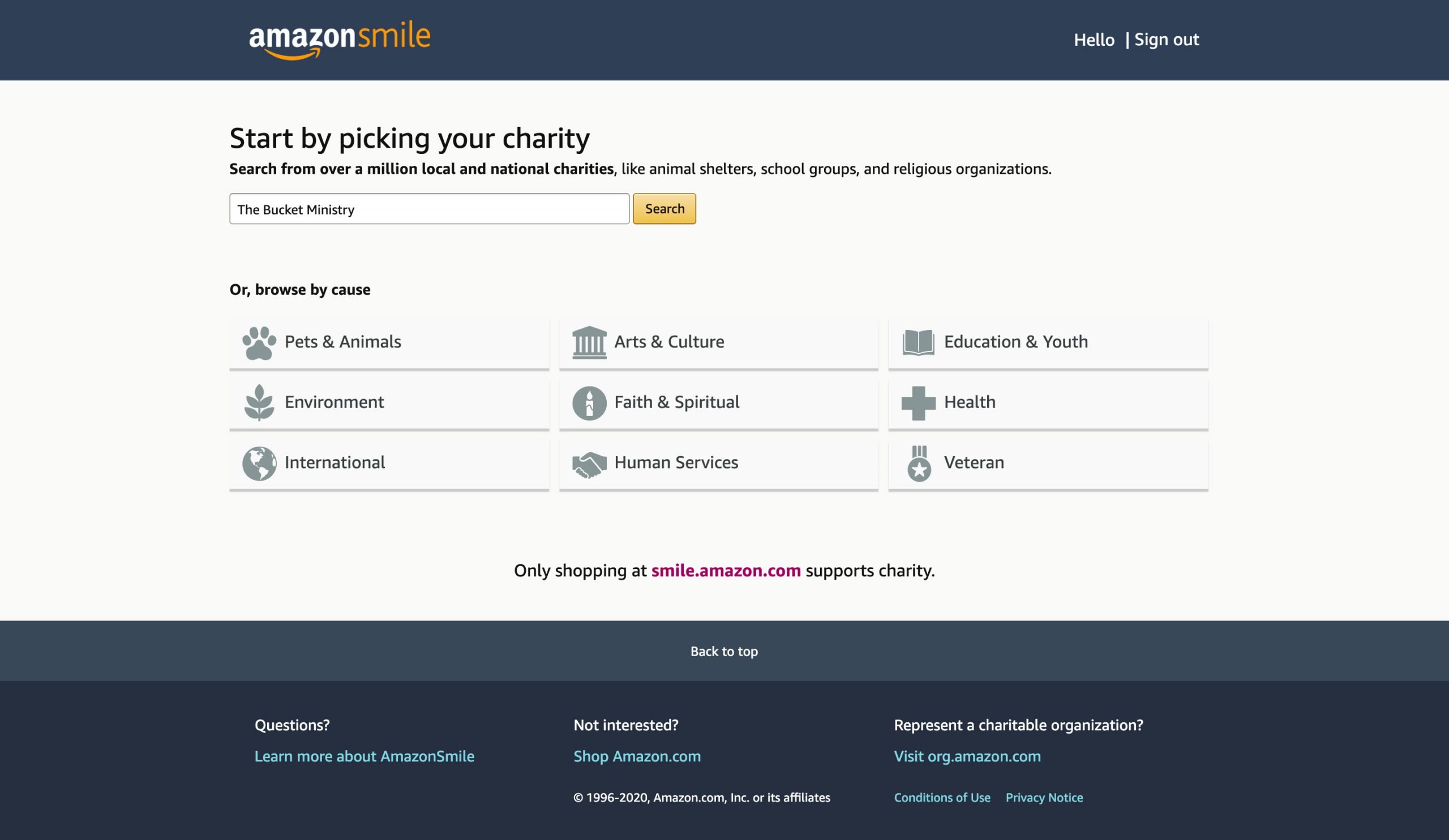 Step 4: From the list of charity options, select "Bucket Ministry" (located in Fate, TX). 

Step 5: You will be redirected to the page below. Check the box next to "Yes" and then click "Start Shopping"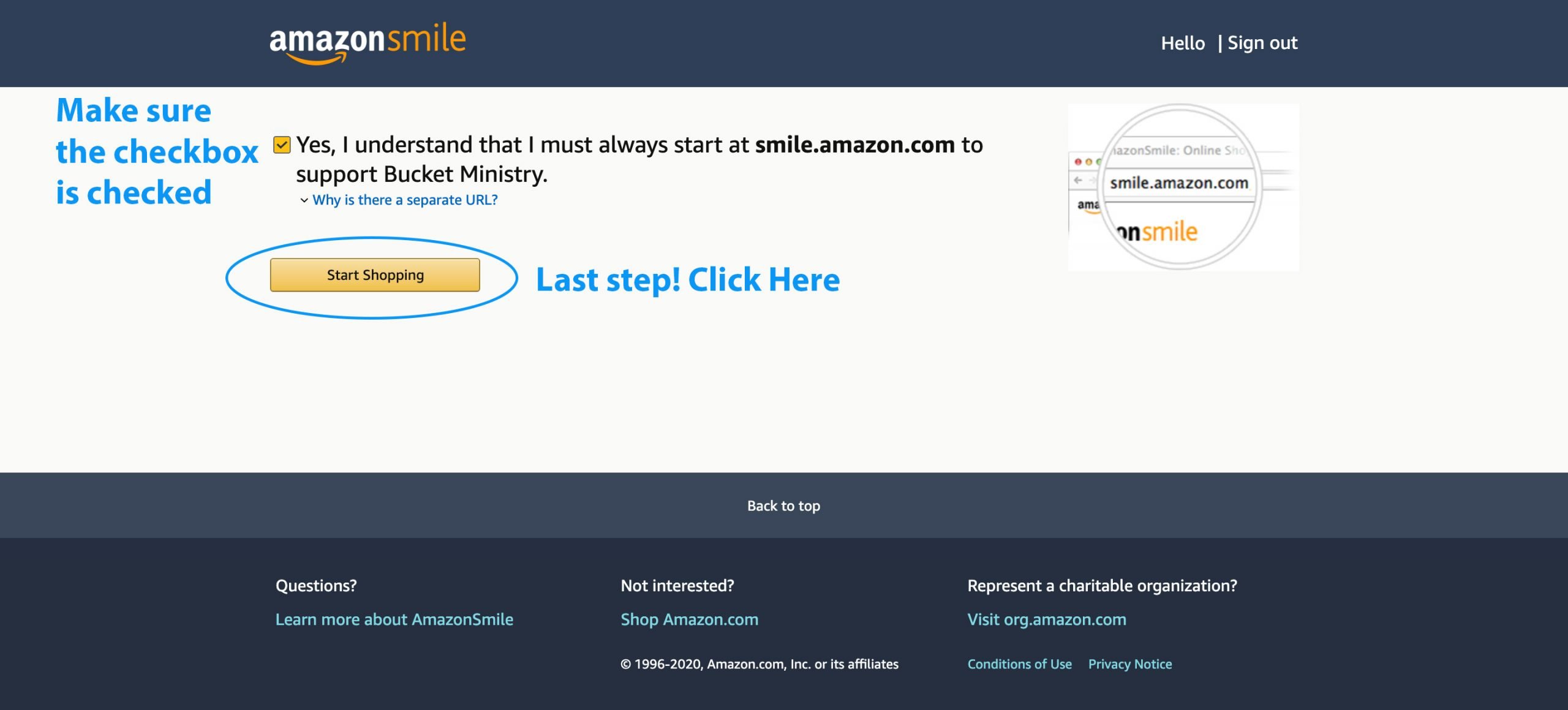 Step 6: You will be redirected to Amazon's homepage that adds a disclaimer about how to add Amazon Smile to your toolbar, should you want to add a particular bookmark for it.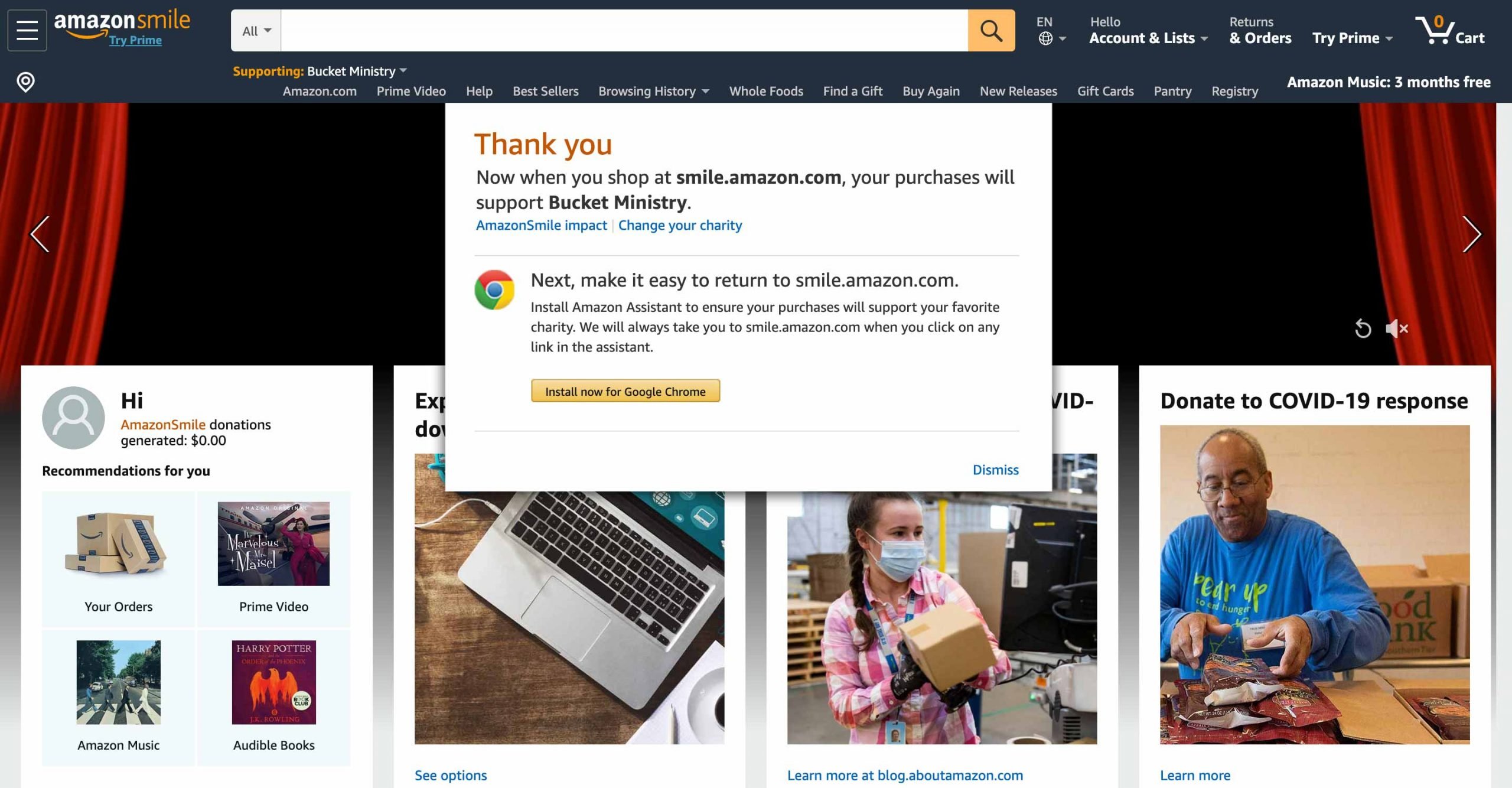 It's that simple! You are now signed up for Amazon Smile! Just be sure to visit smile.amazon.com every time you normally visit Amazon to make sure your eligible purchases are having a portion of the price donated to the The Bucket Ministry.