Mission Trip – Kenya – Kibera Slum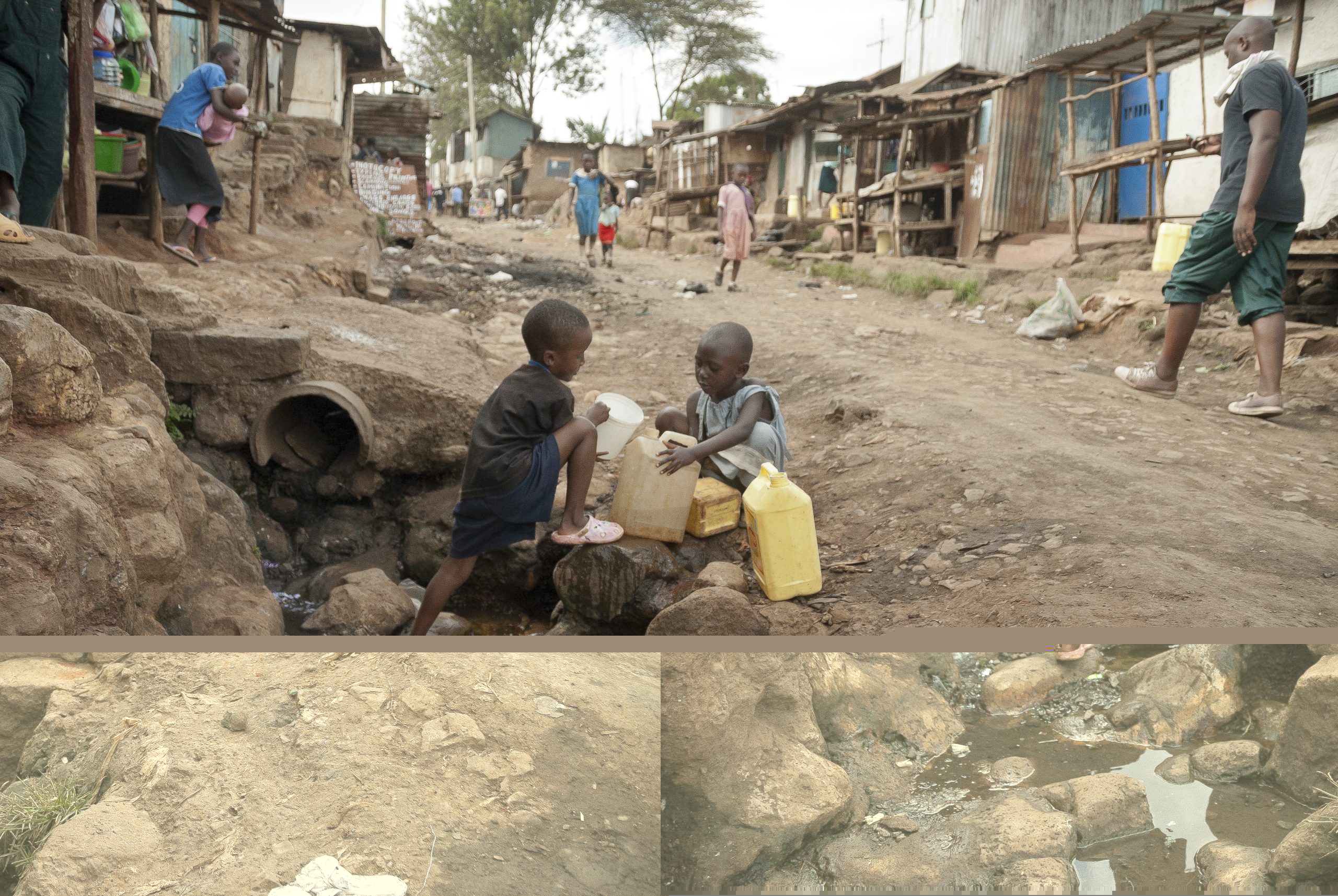 The Bucket Ministry will share the Gospel of Jesus Christ, distribute lifesaving water filters, and follow up with recipients all within the Kibera Slums in Nairobi, Kenya. TBM team will also document all of this to multiply the workers in the field.
Cost: 
$2,500-2,900 + $575 Mandatory Extraction Insurance Per Person 
This price includes airfare, in-country expenses (food, lodging, transportation, etc.), insurance, and uniform.
Team members are now required to purchase extraction insurance through COVAC. Learn more information at https://www.covacglobal.com/the-bucket-ministry
This does not include expenses like the Kenyan visa, layover food, snacks, or souvenirs. 
*Based on current airfare prices.
Funding Due Dates: 
Here are the due dates for the funds 
Days left Date due Amount Due
120 days 11/2/2021 $1250-1450 (50%)
45 days 1/16/2022 $1875-2175 (75%)
10 days 2/20/2022 $2500-2900 (100%)
How to pay/donate:
To pay or donate towards this mission trip, go online to thebucketministry.org and click select. When you or a supporter makes a donation towards this trip, "Pref: Kenya" should be input in the reference number box along with your initials, e.g. Pref: Kenya KB.
Team Meeting Dates:
9/30/2021 Interest Meeting
TBD First Meeting
TBD Second Meeting
TBD Third Meeting
Tentative Travel and Schedule Plans:  
Example Flight Schedule 
Entering and Leaving Kenya
Wednesday, 3/2 – Leave DFW 3:15 PM
Thursday, 3/3 – Arrive Nairobi 9:00 PM

Thursday, 3/10 – Leave Nairobi 11:10 PM
Friday, 3/11 – Arrive Dallas 2:25 PM
Tentative Schedule: 
| | | | | |
| --- | --- | --- | --- | --- |
| Date | Day | Description | Notes | Meals |
| 3/01/2022 | Tuesday | Covid testing first AM | PCR Testing first AM |   |
| 3/02/2022 | Wednesday | leave DFW 3:15PM |   | Airplane |
| 3/03/2022 | Thursday | Arrive Kenya 9:00PM |   | Airplane |
| 3/04/2022 | Friday | Late Start – Overview Tour Kibera |   | Breakfast and Dinner |
| 3/05/2022 | Saturday | Distribution |   | Breakfast and Dinner |
| 3/06/2022 | Sunday | Church/Men's & Women's Ministry |   | Breakfast and Dinner |
| 3/07/2022 | Monday | Follow Ups | | Breakfast and Dinner |
| 3/08/2022 | Tuesday | Follow Ups |   | Breakfast and Dinner |
| 3/09/2022 | Wednesday | Testing AM – Move to tent camp | Porini Tent Camp | Breakfast, Lunch, Dinner |
| 3/10/2022 | Thursday | Leave Nairobi 11:10PM |   | Breakfast & Lunch |
| 3/11/2022 | Friday | Arrive Dallas 2:25 PM | | Airplane |
Passport:
Everyone travelling to and from Kenya is required to have a passport that has six months validity. Send a copy of your passport to Karen@thebucketministry.org by 10/31/2021 OR bring your passport to the first team meeting and we can scan it then.
Visas:
The team will need to apply for a Kenyan visa prior to arriving in Kenya. In the past, the cost has been $50.00. You can go online to apply for a visa here: http://evisa.go.ke/evisa.html. If it does not go through the first time, try again later. There have been issues with the website processing the data. You will need the following information to complete the visa:
Lodging: Bonsai Villa Homestay
  Gigiri Dr Off United Nations Cres
  Nairobi, Kenya
Contact: Ronald Rotich, +254 720 550 027
Immunizations:
Required Immunizations: Fully vaccinated for COVID and Yellow Fever
Team members should consult their doctor or a travel clinic to receive recommended vaccines. Also, you may shop around, as prices for immunizations vary widely. We suggest you check with your insurance company to see if they will pay for any portion of the shots. 
Additionally, you can check CDC's website to determine which vaccines and medicines are needed when travelling to Kenya. The CDC is currently highly recommending getting the measles vaccine and staying up to date on other vaccines. CDC also recommends several other vaccines and preventative medicines. To see the full list, see https://wwwnc.cdc.gov/travel/destinations/traveler/none/kenya.
Language:
Swahili and English are the national languages of Kenya. We will have a translator with us.
Lodging:
We will stay in the Bonsai Villa Homestay. 
The last night of trip is spent at Porini Tent Camp in the Middle of Nairobi National Park and features a game drive to see African wildlife. For more details please see: https://www.gamewatchers.com/porini-camps/
Food:
Typical African cuisine – beans, rice, some chicken, flatbread.
What to pack:
Clothes should be modest and functional. We may attend a church service. Bring at least one outfit appropriate for church (long pants, khakis, and capris are fine, but no shorts). Women do not have to wear skirts to church. See Kibera Packing List for complete list.
COVID Policy:
Team members  should read and sign the attached Release and Waiver. COVID policy is subject to change prior to trip due to CDC recommendations. The wearing of masks in location will be determined by the locals. Team members are now also required to be fully vaccinated for Covid prior to the trip.
Safety and Security:
Although Kenya is under a Level 3 travel advisory due to COVID according to the U.S. State Department, Kibera is under a Level 3 advisory due to crime. We will do our best to ensure the safety of the team. For more information, visit https://travel.state.gov/content/travel/en/international-travel/International-Travel-Country-Information-Pages/Kenya.html.
Interested in Joining us?:
Apply to join us on this trip by going to http://thebucketministry.org/tripapp/.
Refund Policy:
Some (not all) of the fees for mission trips are refundable in the event of a cancelation. If for any reason you choose to cancel your trip, regardless if this was due to a direct choice or outside factor, you will be issued a refund based on what The Bucket Ministry receives as a refund. If TBM receives a full refund you will receive a full refund.
Communication:
U.S. Embassy in Kenya:
U.S. Embassy Nairobi
United Nations Avenue
Gigiri, Nairobi, Kenya
Phone: +(254)(20) 363-6451
Emergency: +(254)(20) 363-6170