The Bucket Ministry Families on Mission is an initiative to foster emotional and spiritual intimacy in families. We all know that it is easy to become distant with all the distractions in our lives – work, school, sports, and technology—but we believe that families that spend more time together on the mission field, will draw closer to each other and to the Lord.
Families on Mission (FOM) trips are open to any family with children over the age of 10. This can include single parents, grandparents, and grandchildren. Basically, we want to encourage family groups to consider serving together.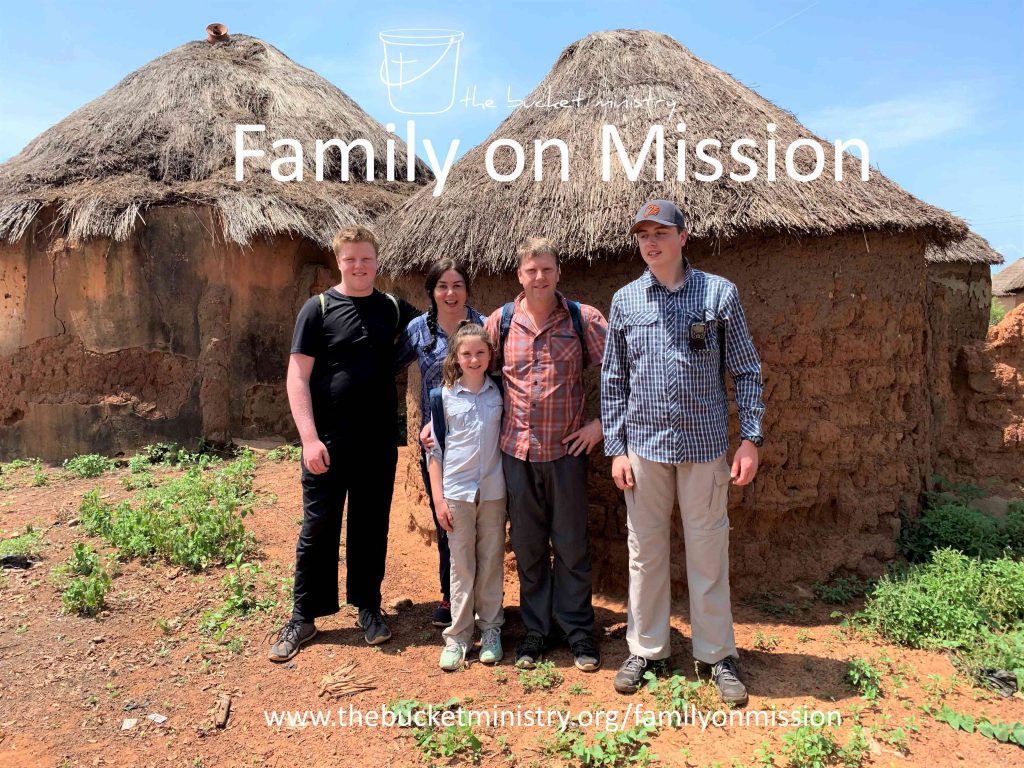 While we typically work in remote areas–far from modern conveniences–The Bucket Ministry FOM trips will be specifically planned around families with children.
The next scheduled FOM trip will be to serve in the mountains around Siguatepeque, Honduras from June 8th – June 13th, 2020.
Below is what the rough schedule will look like:
June 8th – leave Dallas early AM and arrive in San Pedro Sula, Honduras. 3 hr drive to Siguatepeque
June 9th – Team meeting AM. Leave for bucket filter village distribution. Conduct distribution and return to guest house
June 10th – Leave for second distribution / follow ups. Return to guest house.
June 11th – Leave for follow ups. Return to guest house.
June 12th – Leave for San Pedro Sula airport. Early afternoon flight arrive Dallas PM.
Details on FOM trips may be found on www.thebucketministry.org/familiesonmission
Email [email protected] for more details and/or questions or to sign up.