Get clean water,
give clean water
Prepare your family for the next BOIL WATER NOTICE and provide another family in a developing country with the same confidence that their water is clean!
With the recent devastating winter storm and the resulting power outages and boil water advisories, many families around Texas found that they will not always have access to clean, safe, drinking water.
Now imagine there was no hope or promise that your water would ever return, that you had to struggle day in and day out—just as you have this past week—to secure clean water for your family.
This is the reality for millions of families around the world.
Today, you can get a much-needed water filter for your home AND provide one to a family in need! But this is a limited time offer, so get yours while supplies last.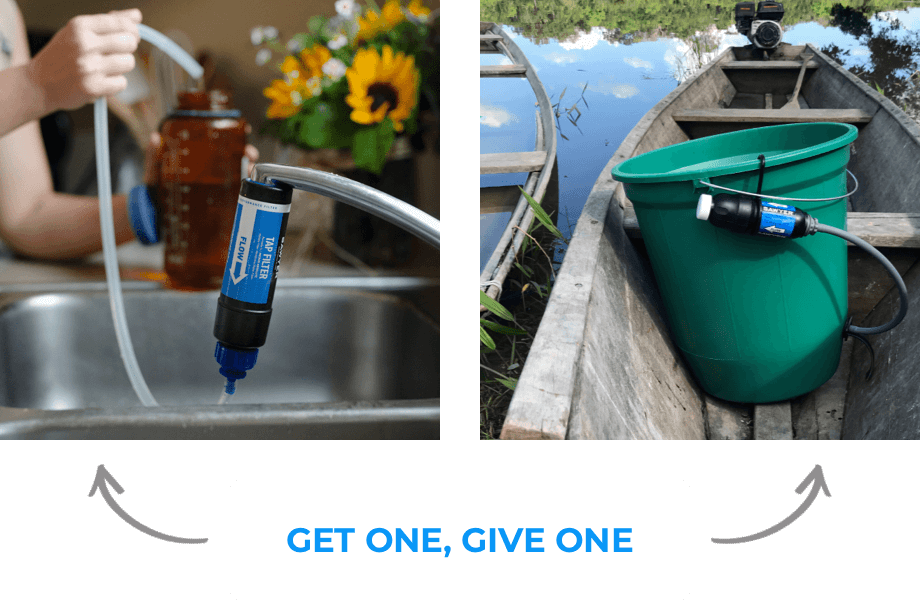 Your gift of $55 or more will:
Provide a water filter for your family
Provide clean water for a family from an underprivileged community
Provide anti-parasitic medicine to heal their existing waterborne illnesses
Share the Gospel
Send in-country partners to check on the recipients' physical and spiritual health
Get your family's water filter and Give one to a family in need TODAY!