We believe that prayer is the most important part of what we do every day. We have a very robust intercessory prayer team that is committed to pray for the needs of the ministry – whatever they may be: teams traveling on a mission, partners in the field, shipping of life-saving water filters and materials, ministry staff and resources.
Our prayer team is led by Mrs. Rhonda Martin and works from the Whatsapp texting group platform. If you would like to join us to pray over the needs of this ministry, please follow the instructions below.

Please download the free app (Android or IOS)
Please follow set up instructions when downloaded (including verification code)
You should consider turning off Whatsapp audio notifications in settings (if not you will hear a lot of "dings" when we get busy)
Please text Rhonda at 214-724-5170 when Whatsapp is installed on your phone
Thank you for joining the team!
For just $50.00 you can share God's love through the gift of clean, safe, drinking water with a family in need. Perhaps you would consider sponsoring a family, a village or even a country with clean water. No blessing is ever too small as we believe God will always multiply it! All donations are tax deductible.
We have several giving platforms available.
Online: You can go to https://thebucketministry.org/donate/ one time or recurring through either credit cards or electronic checks (ACH).
Postal: You can mail your donation to: TBM, PO Box 238, Fate, Texas 75132
Text to Give: You can use our Text to Give platform by simply texting this number 469-314-9016

Text the amount you would like to donate to the number.
Fill out the mobile form texted back to you, and your donation is complete

Special gifts: You may donate special gifts and assets such as vehicles, stocks, real estate, and business interests and designate The Bucket Ministry as the recipient. We suggest working with the National Christian Foundation for these types of special donations. For more information please see https://thebucketministry.org/special-gifts/
In-kind: The Bucket Ministry has all the physical needs of many small businesses – office supplies, printing, technology, etc. Perhaps you are called to help with some of these needs?
Time: We believe that God has blessed everyone with gifts or talents that can be used to build His kingdom through the mission of The Bucket Ministry – accounting, graphic art, web development, photography, video production, copywriting, technology (IT), fundraising, event planning, or just old fashioned hands-on let's get it done handiwork.
Influence: Could you help us by sharing our story with others and help us connect with other individuals, churches, mission organizations, foundations, and other organizations who could join us in sharing God's love through the gift of clean, safe, drinking water.
Storytelling time: We are storytellers at heart! Could you help us by simply sharing our social media posts? Could you host a Share the Story event? Could you attend our storytelling class to be equipped to share the story in your area? The more storytellers we have the more people will hear about God's great work around the world!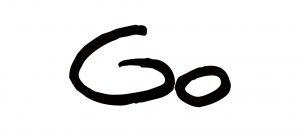 Then Jesus came to them and said, "All authority in heaven and on earth has been given to me. Therefore go and make disciples of all nations, baptizing them in the name of the Father and of the Son and of the Holy Spirit, and teaching them to obey everything I have commanded you. And surely I am with you always, to the very end of the age."
Matthew 28:18-20
We have multiple opportunities for you to join us on a trip to minister directly to those in need. Please see our online trip calendar for more details https://thebucketministry.org/calendar/