First, let me go on record my saying this: I know nothing about golf. I do not play nor do I watch it. But here is what I know – golfers are amazing people with great, big hearts!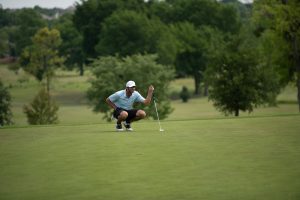 The Bucket Ministry hosted our first golf tournament in Rockwall, Texas, in May 2019. Most regular players of charity tournaments told us that we would never fill the field in our first effort, but the Lord had other plans. We were blessed to have our first tournament sell out to 120 enthusiastic players!
Because of this event, about 100 new people heard the story of The Bucket Ministry and even more around the world received God's love through the gift of clean, safe drinking water. 
Because of our golfers and sponsors, over 500 families in the most remote and dark places on the planet were shown a light that could only come from Jesus Christ. Those 500 families (or approximately 5,000 people) were given a life-saving water filter that lasts for over 20 years and the gospel of Jesus Christ which lasts for eternity. 
Now, the part of this I want you to think about (or if you are like me – obsess over) is the ripple. The ripple effect is something we at The Bucket Ministry talk about a lot. Think of dropping a small stone into a pool of calm water and watching the ripples spread out over the surface of the water.  Now, can you imagine if one golfer plays in one of the "Buckets for Life" golf tournaments and – because they played and heard of The Bucket Ministry's programs across the world – decides to sponsor a family in Kenya to receive clean water and the Gospel? Next, think about one person in that family sharing their clean water with someone who does not have clean water and feeling convicted to talk about their new-found faith in Jesus Christ. Then, that person tells two more people, and they tell three, and so on and so forth. The possibilities of the ripple effect give this old man a spring in his step!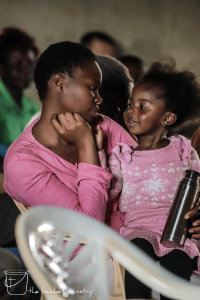 After seeing the look on the face of a mother that can now give her children clean water or a man that has just prayed to invite Jesus Christ into his heart, I can tell you first hand – golf can change the world. 
Will you help me change the world? We are now registering players, sponsors, and gallery members.
Join us in changing the world: Rockwall, Texas – September 28, 2020 or Tyler, Texas – October 5, 2020.
Register or find out more here: http://thebucketministry.org/golftournament/ 
by Chris Beth, Chief Story Teller & Founding Director