by Emma Aly
Andrew Byrd's journey carried him all around the world, including to the Amazon with The Bucket Ministry. 
Byrd grew up in Mesquite, Texas. He worked at Lake Pointe Church for eight years then joined the Army. Byrd trained as a cryptologic linguist before being stationed in Fairbanks, Alaska. 
During his time in Fairbanks, Byrd said he struggled in his relationship with God. He said he felt isolated and visited many different churches without finding one that felt right.
"I was just down," Byrd said. "Pretty much as low as I possibly could be in my life. One day, I just lost it."
Byrd said after he reached this low point, he came crawling back to God and eventually found a friend in his company. Both had similar beliefs and were able to build each other up.
In November 2018, after almost three years in Alaska, Byrd moved back to Texas. He became more involved with Lake Pointe again and joined the same life group as The Bucket Ministry Operations Missions Coordinator Karen Brown. He said becoming reinvolved made a big difference in his life.
"[I] tried to get more involved because I've tried to do it the other way on my own and it doesn't work," Byrd said.
Through his life group and TBM's Facebook page, Byrd had heard a little about the organization He attended one of TBM's Share The Story nights. 
As he watched TBM Director Chris Beth present the bucket and how it can be used as a tool to share God's love, Byrd felt God called him.
"It was like God just threw on my heart, 'You're going with The Bucket Ministry somewhere,'" Byrd said. 
After that night, Byrd began praying and looked on TBM website to find a trip that would work with his schedule, eventually deciding on the Brazil trip in June 2019. 
Though Byrd had been a part of a few domestic mission trips and outreach programs, the trip to the Amazon was his first international mission trip.
Byrd said he did not know anyone on the trip, but because of the circumstances of the trip, being fairly isolated and with no cell service, he built relationships quickly and was able to receive mentorship from older members of the mission team.
Byrd said one of his favorite memories from the trip happened while he was helping distribute antiparasitic medicines in one of the villages. One man came to receive his medicine and began telling about his love of God. When Byrd asked to pray for the man and his family, the man refused and asked to pray for Byrd and the rest of the team. Byrd said this was surprising to him.
"It kind of flipped my expectations around on me because it's easy to get into the mindset of 'Oh, we're going to bless these people and tell them about Jesus,'" Byrd said. "But then to have something like that happen, one, that's awesome that we have that connection and we're family… Two, that God is everywhere. He was already there working in that guy's life and affecting that village."
Byrd said the trip gave him a new outlook on mission and helped him overcome things that held him back from evangelizing.
"I think it killed a lot of fear that I think I had," Byrd said. "Because in the past, I've been like, 'what if they dont like me.' Like who cares? The God who created the universe sent His Son so that we could be redeemed through Him. Somebody thinking you're a weirdo isn't gonna be a big deal in comparison with possibly introducing them to Him."
To find out how you can be involved with The Bucket Ministry go to: https://thebucketministry.org/get-involved/
To learn about upcoming trips go to: https://thebucketministry.org/calendar/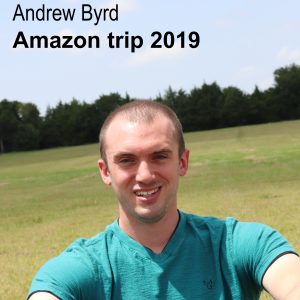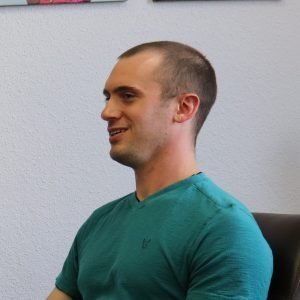 .